Today(July 24, 2023),Brandart, a well-known Italian eyewear brand, brought its creative team to Dongguan, China, and started a cross-border cooperation trip with Chfine Cases, a famous Dongguan case brand. This anticipated cooperation has brought new possibilities to the two brands, integrating the essence of Italian design and Chinese manufacturing, and bringing more surprises to consumers.
As a well-known Italian eyewear brand, Brandart has emerged in the international fashion industry with its unique design style and excellent quality. Each of its glasses represents the pursuit of fashion and aesthetics, and has become a must-have accessory for fashionistas and trend lovers.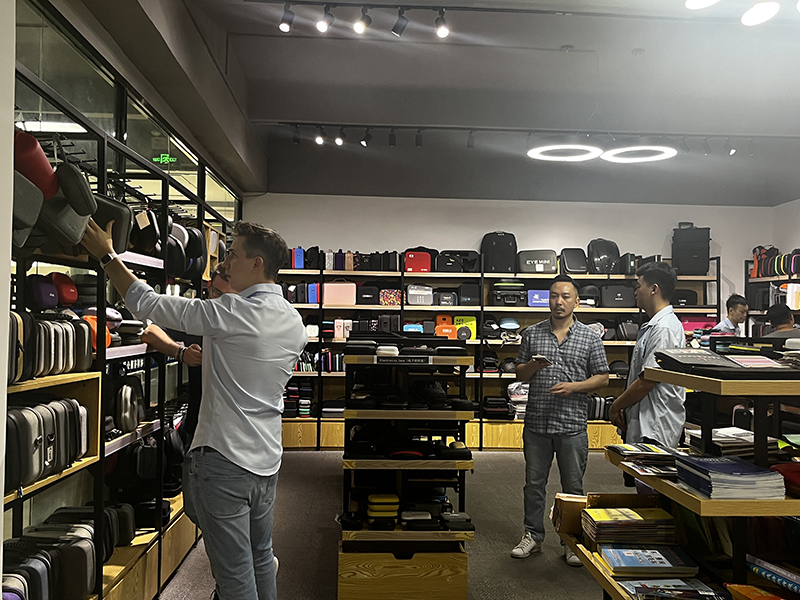 Chfine Cases is a highly acclaimed luggage brand in Dongguan area, known for its elegant design and exquisite manufacturing process. The brand has extensive influence in the Chinese domestic market, and its exquisite luggage products are very popular among consumers.
The main purpose of this cooperation trip is to promote cross-border cooperation between the two brands, to promote the combination of Italian design and Chinese manufacturing, and to bring more creative and quality luxury products to global consumers.
During the meeting, Chief designer of Brandart, expressed his appreciation for the brand concept and craftsmanship of Chfine Cases. He said that China has a unique advantage in manufacturing, and Brandart hopes to inject more Chinese elements into the brand's eyewear design through the cooperation with Chfine Cases, and push the brand to a new height in the global market.
Mr. Shan Chunguang, one of the founders of Chfine Cases, expressed his admiration for the innovation and design concept of the Brandart brand. He said that through cooperation with Italian brands, Chfine Cases will gain more international creative inspiration, which is expected to further expand the brand's popularity in the Chinese domestic market.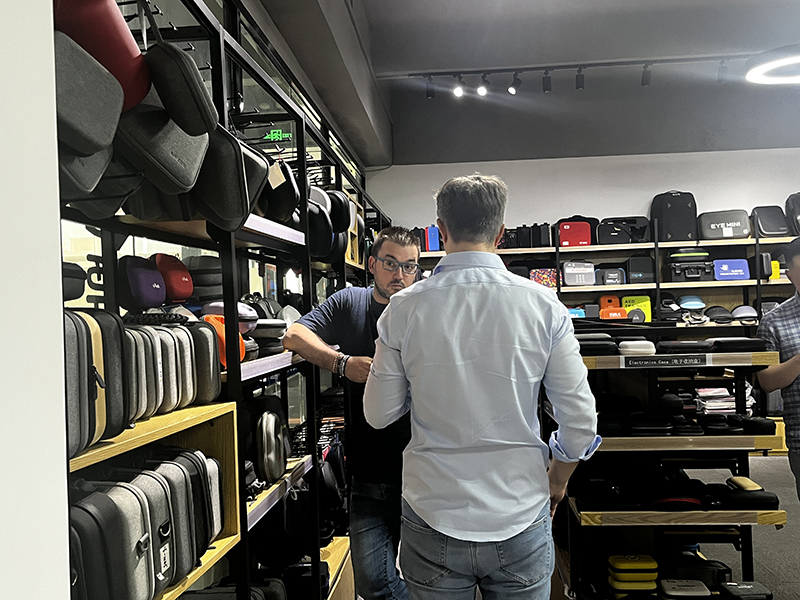 The two parties plan to focus on the following aspects in the cooperation:
1. Design integration: Brandart's design team will conduct in-depth exchanges with the designers of Chfine Cases to explore how to integrate Italian design and Chinese craftsmanship to jointly create luxury products that conform to the cultural characteristics of the two countries.
2. Market expansion: Chfine Cases will assist Brandart to further expand its market share in China, with the help of its strong sales network and market penetration capabilities.
3. Cross-border innovation: The two parties will jointly try to launch cross-border cooperation series, such as eyeglass case combinations, etc., to bring more creative and practical products to consumers.
The cooperation between the Italian brand Brandart and Dongguan Chfine Cases will be a breakthrough attempt between the two brands, and it will also bring more creativity and quality to global consumers. This unexpected creative journey will definitely bring new sparks to the fashion industry and become a new milestone in the cooperation and exchanges between the two countries. We are looking forward to the results of the cooperation between the two parties, and also look forward to more fashion surprises brought to consumers by this cross-border cooperation.