As the traditional festival of the Dragon Boat Festival approaches, Chfine Case shows its care and love for its employees, and celebrates this festival together by distributing gifts in the factory. This initiative aims to thank the employees for their hard work and to pass on the joy and blessings of the festival.
As a company specializing in the custom production of EVA bags, Chfine Case has always paid attention to employee welfare and the cultivation of team spirit. For this year's Dragon Boat Festival, they decided to hold a special celebration in the factory to bring surprise and joy to the employees.
In the morning, Chfine Case staff warmly welcomed every employee. In one corner of the factory, there are gift bags containing various zongzi and small gifts. When the employees entered the factory, the staff handed a gift.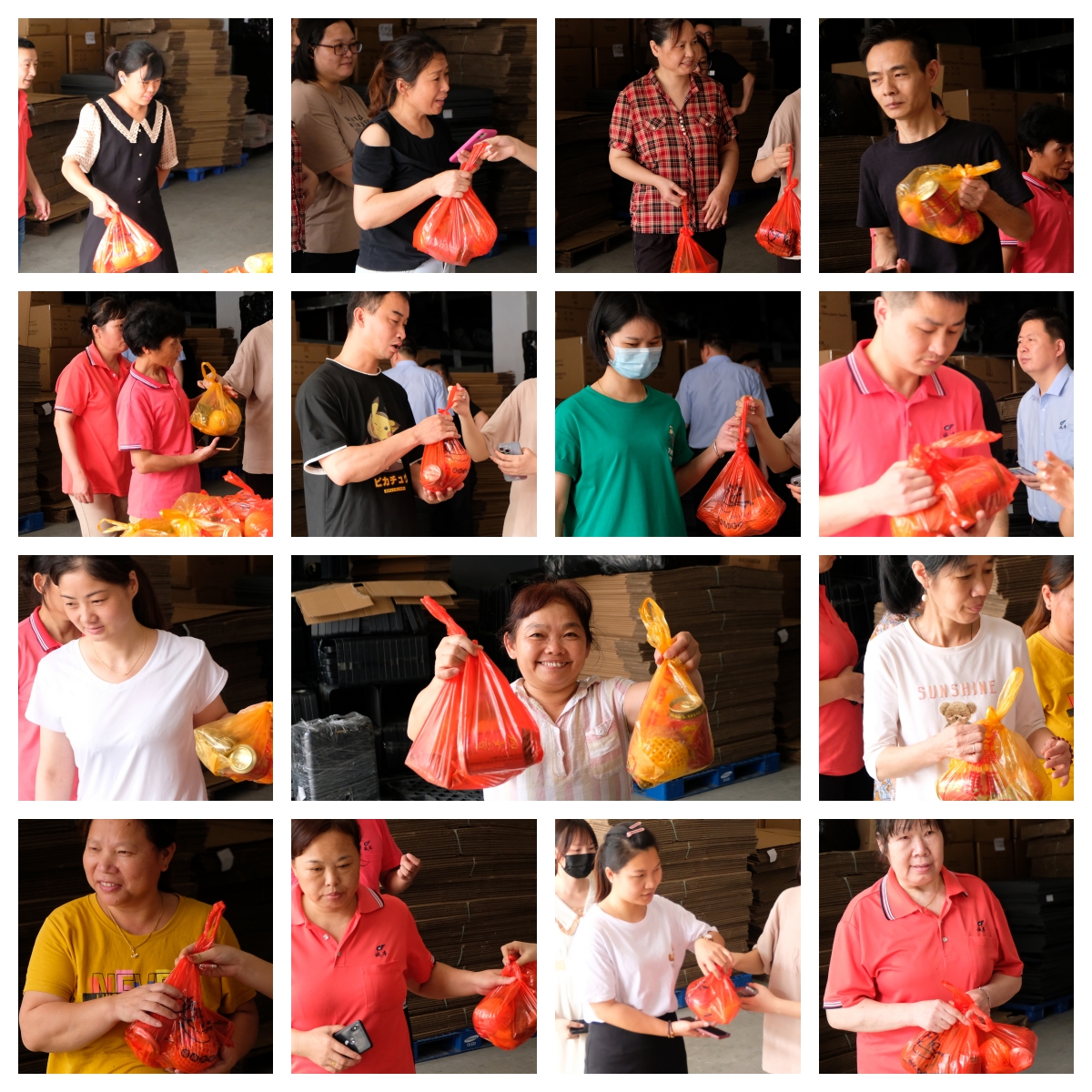 Every employee felt the care and blessings from Chfine Case, and they all expressed their gratitude to the company. Mr. Wang, an employee who has worked in Chfine Case for a long time, said: "I am very touched and happy to be able to spend this special festival with the company. Chfine Case not only provides us with a good working environment, but also uses practical Actions feel love and respect for us."
Ms. Liu, one of the representatives of Chfine Case, said: "We know that employees are an important support force for the development of the company, and their hard work is the key to our success. On this special Dragon Boat Festival, we hope to send gifts to The employees express our gratitude and best wishes. At the same time, we also hope to inspire them to continue to work hard and contribute to the future development of the company together."
Chfine Case believes that the happiness and satisfaction of employees is the cornerstone of the company's long-term and stable development. Through this event of distributing gifts in the factory, they hope to enhance the cohesion and sense of belonging among employees, and promote a good working atmosphere and team spirit.
This generous gesture was warmly welcomed and appreciated by the staff, and also attracted attention and praise from the industry. The action of Chfine Case demonstrates the importance they attach to employees, and at the same time conveys a positive concept of social responsibility to other companies.
Chfine Case will continue to pay attention to employee benefits, and give back to the society through similar activities, creating a better working environment and happy festival experience for employees.