Dongguan Chfine Luggages & Cases CO., LTD. , a renowned manufacturer specializing in high-quality protective cases, has set a new standard in the drone industry with the launch of their state-of-the-art UAV EVA Case. Designed to meet the evolving needs of drone enthusiasts, this innovative case offers unparalleled protection, convenience, and durability, making it an indispensable accessory for professionals and hobbyists alike.
Drone technology has advanced rapidly in recent years, and as drones become more complex and valuable, the need for reliable and secure storage and transportation solutions has grown exponentially. Recognizing this demand, Chfine Case has meticulously engineered the UAV EVA Case to cater to the unique requirements of drone enthusiasts.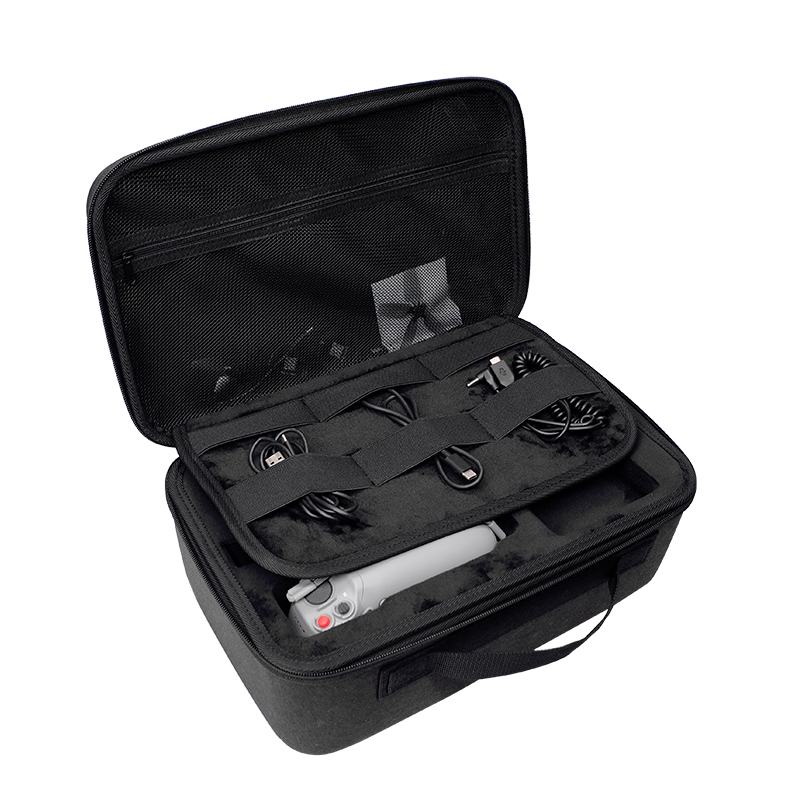 One of the key features of the UAV EVA Case is its exceptional level of protection. Drones are delicate instruments that require careful handling, especially during transport. Chfine Case has employed advanced engineering techniques and premium materials to ensure that the case provides maximum protection against impact, moisture, dust, and other potential hazards. The exterior of the case is constructed from durable and lightweight EVA (ethylene-vinyl acetate) material, which offers excellent shock absorption properties while being resistant to damage and deformation.
Inside the case, a custom foam insert is precision-cut to securely hold the drone, its accessories, and other essentials. The foam insert is designed to cradle the drone and its components, minimizing movement and preventing any potential damage during transit. The foam is also resistant to tearing and moisture, ensuring the longevity of both the case and its contents.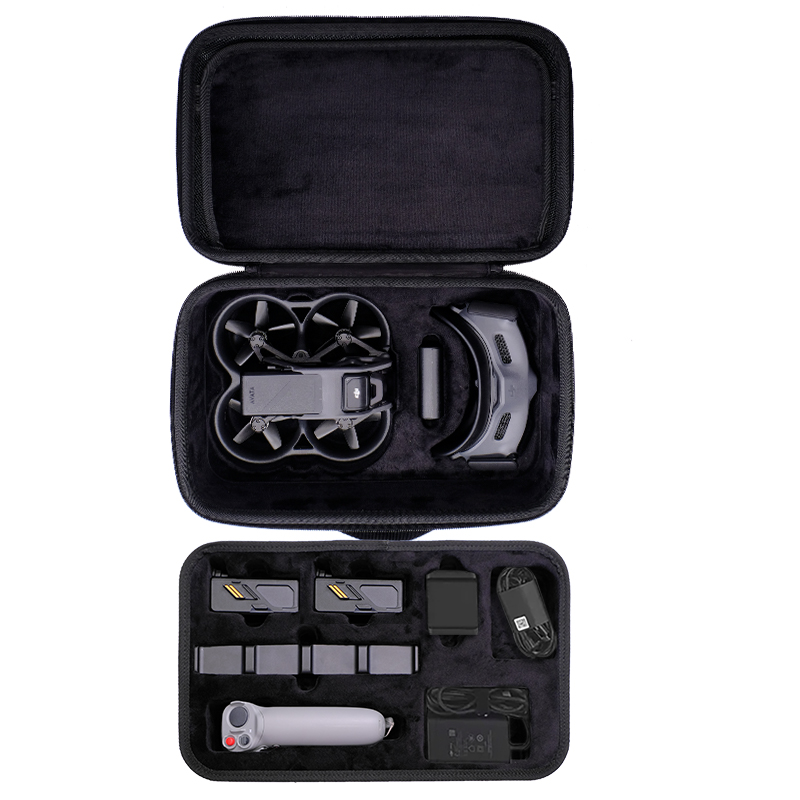 The UAV EVA Case by Chfine Case excels not only in protection but also in convenience. The case features a user-friendly layout with designated compartments and slots for organizing various drone accessories, including batteries, remote controllers, propellers, cables, and more. This thoughtful design allows drone enthusiasts to have all their equipment neatly arranged and easily accessible, eliminating the hassle of searching for specific items.
Furthermore, the case incorporates ergonomic handles and a comfortable shoulder strap, enabling users to carry their drones and accessories effortlessly. This lightweight and portable solution ensures that drone enthusiasts can embark on their adventures with ease, whether it be hiking to remote locations or traveling internationally.
Chfine Case understands that customization is essential to meet the diverse needs of drone enthusiasts. Therefore, the UAV EVA Case offers the option for personalized foam inserts. Using advanced cutting technology, the company can create custom foam layouts tailored to fit specific drone models and accessories. This level of customization not only enhances the overall organization and security of the case but also showcases Chfine Case's commitment to meeting individual requirements.
In addition to its functionality and customization options, the UAV EVA Case demonstrates Chfine Case's commitment to quality and durability. The case undergoes rigorous testing to ensure its resistance to extreme temperatures, moisture, and impact. Chfine Case's dedication to producing high-quality products is reflected in the case's exceptional build quality, making it a reliable choice for protecting valuable drones and equipment in any environment.
Speaking about the launch of the UAV EVA Case, the CEO of Chfine Case, Roger Yang, expressed his enthusiasm, stating, "We are thrilled to introduce our cutting-edge UAV EVA Case to the drone community. We understand the importance of providing a secure and convenient storage solution for drones, and our case delivers exactly that. With our commitment to quality, protection, and customer satisfaction, we are confident that the UAV EVA Case will become an essential accessory for drone enthusiasts worldwide."
As the drone industry continues to thrive, Chfine Case remains at the forefront, providing unparalleled protection and convenience for drone enthusiasts, ensuring their drones soar to new heights, safely and securely.