Today, the popularity of computers and mobile phones has led to the development of spin-off companies, and keyboard bags are also at the forefront of fashion trends. The market of the keyboard bag industry is gradually expanding, and the computer keyboard industry has also given birth to the development of the EVA keyboard bag industry. So what is the current development status of EVA keyboard bag manufacturers? Let's get to know each other.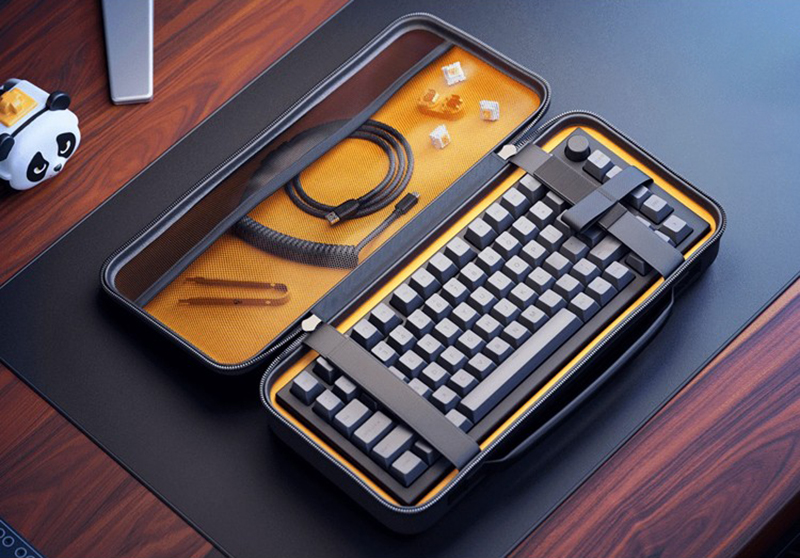 EVA keyboard packaging is different from other products in packaging, but in production, it is also a packaging with suitable materials, scientific structure, beautiful and novel, economical and practical. When producing EVA keyboard packaging, it is necessary to understand product attributes, levels, consumer groups, and sales regions, so as to determine the design style and design scheme. The level of EVA keyboard packaging depends on the value of the keyboard itself. Economically, it does a good job of packaging keyboards at a lower cost. A successful keyboard storage case can only be said to be overpacked if it adds too much extra cost, which will only cause unhappy customers. If it is only for self "beauty", it will produce at any cost, it will be self-defeating.
China's keyboard case packaging industry has been lacking in innovation. In the planning and production of keyboard bags, many enterprises have been in a state of antidiarrheal. Although energy saving and environmental protection are in a satisfactory position in the industry, they have not been improved in terms of planning and production. These are just the top priorities of the EVA keyboard bag market and should attract the attention of major companies. Every business is afraid of slow sales. As long as we continue to improve and innovate, we can follow the development trend of the mall.
Chfine case has nearly 200 employees and a factory area of 5,000 square meters. It mainly develops, produces and processes customized EVA cases, EVA storage bags, EVA keyboard cases, EVA first aid kits, home storage cases, communication equipment and tool kits, CD cases, glasses cases , Tool cases, medical cases, cosmetic cases and other series of finished products, the internal mold department is set up, with one-stop service for new product development and proofing mass production, the production of EVA cases, packaging accessories EVA varieties are complete, the price is reasonable, credit, contract, guarantee Product quality, with the characteristics of multi-variety management and the principle of small profits but quick turnover, has won the trust of customers.